Alia Hijabs
Regular price
Sale price
$12.00
Unit price
per
Sale
Sold out
Two-piece plain light weight cotton hijab ,high-quality material. Very comfy & good for everyday use.
Breathable & flexible
Easy to wear, no need for pins. 
Wash with worm water and like colors
Dry on warm
Iron needed

حجاب قطن قطعتين , قماش عالي الجودة. القماش ناعم الملمس ومريح جدا للأستعمال طوال النهار
الغسيل باستعمال الماء الفاتر والنتشيف بحرارة متوسطة , يحتاج للكوي بعد الغسيل

Cotton Hijab measurments: 

Headpiece width top piece (cap under hijab): 25 cm = 10"  عرض الراسية الأمامية
Headpiece length: 29 cm = 11.5" طول الراسية الأمامية
Long piece, forehead down to back: 57 cm = 22.5" القطعة الطويلة, من قمة الرأس الى الأسفل
Long piece, chin to chest down: 43 cm = 17" القطعة الطويلة, من تحت الذقن الى الأسفل
Long piece width base opening: 60 cm = 23.5" القطعة الطويلة, عرض الحجاب من الأسفل
Long piece across face  opening: 27 cm = 11" القطعة الطويلة, مقاس فتحة الوجه
 All meaurments are approximate
Share
View full details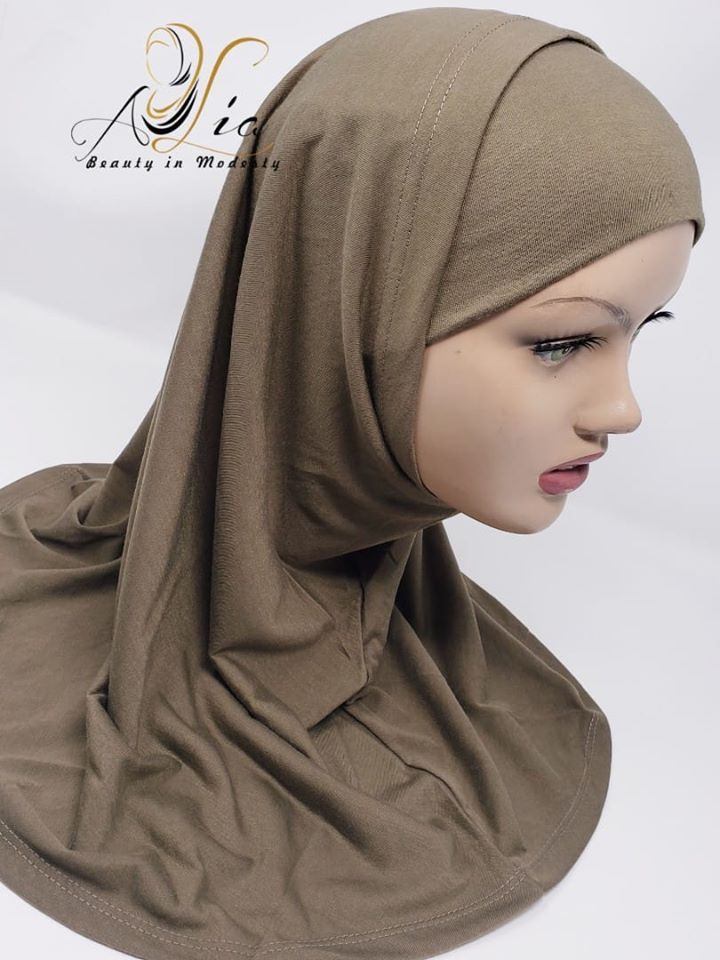 Looking for something to compliment your purchase?